Outdoor Cellular Routers
Pepwave MAX HD2 IP67 Router

DUAL 4G LTE/3G MOBILE ROUTER
The HD2 IP67 offers dual embedded cellular modems and PoE support, all encased in
a shock and vibration certified, waterproof enclosure that's more than a match for almost any environment.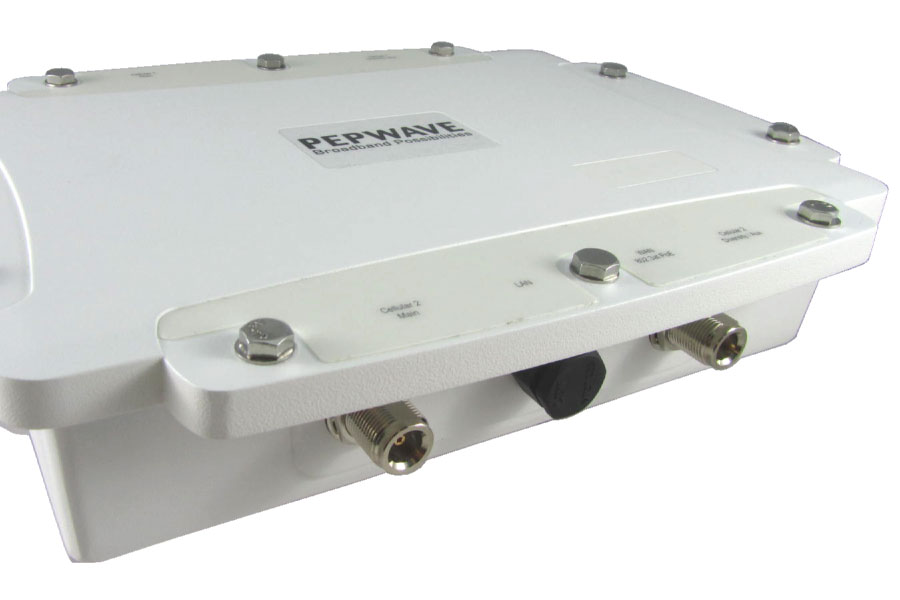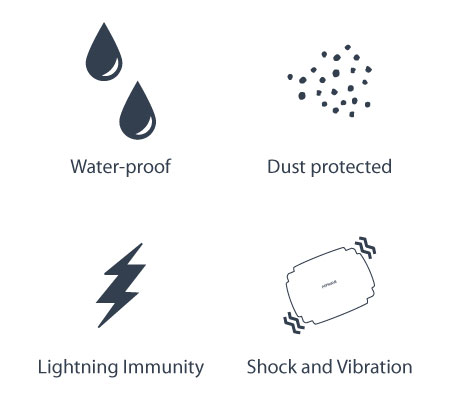 SHOCK AND VIBRATION CERTIFIED
Its waterproof IP67 metal enclosure stands up to dust, vibration, and inclement weather.And, it is certified shock and vibration resistant, making it a great choice for construction, drilling, and other heavy-duty applications.
DUAL CELLULAR AND REDUNDANT SIM SLOTS FOR MULTIPLE CARRIER
The HD2 IP67 includes two built-in outdoor 4G LTE/3G modems and two Redundant SIM slots. It allows you to use the same or different cellular providers for bandwidth bonding or eliminating blind spots.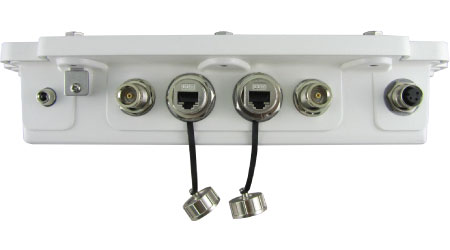 OPTIONAL POE INPUT
Cut down on cabling and simplify deployments. The HD2 IP67 supports 802.3af PoE input, so one wire is all you need for both connectivity and power. 802.af PoE Injector is available separately.
MODEL COMPARISON
Model
MAX BR1 IP55
MAX BR2 IP55
MAX HD2 IP67
Ethernet WAN Ports
1 (FE)
1 (FE)
1 (GE)
Ethernet LAN Ports
2 (FE)
2 (FE)
1 (GE)
Embedded 4G LTE/3G
1
2*
2
SIM Card Size
Mini-SIM (2FF)
Mini-SIM (2FF)
Mini-SIM (2FF)
Wi-Fi WAN 1
♦
♦
o
Wi-Fi AP 1
♦
♦
o
Wi-Fi Standard
802.11b/g/n
300 Mbps 2×2 MINO
802.11b/g/n
300 Mbps 2×2 MINO
o
Transmit Power (2.4GHz)
28dBm
28dBm
o
Transmit Power (5GHz)
o
o
o
Recommended Users 2
1-25
1-25
1-50
Router Throughput 3
100Mbps
100Mbps
100Mbps
VPN Functionality
PepVPN/SpeedFusion Hot Failover
♦
♦
♦
SpeedFusion Bandwidth Bonding
o
♦
♦
Number of PepVPN SpeedFusion Peers
2
2
2
PepVPN/SpeedFusion Throughput (No Encryption)
40Mbps
40Mbps
60Mbps
PepVPN/SpeedFusion Throughput (256-bit AES)
20Mbps
20Mbps
30Mbps
Central Management
InControl Cloud Management
♦
♦
♦
GPS Fleet Management
o
o
o
AP Controller Functionality
Manage Pepwave AP Series
o
o
♦
Maximum Number of AP Support
o
o
10
Hardware Features
Enclosure
Outdoor IP55 All-Weather
Outdoor IP55 All-Weather
Outdoor IP67 All-Metal
PoE Output
Up To Two 802.3af or 48V Pepwave Passive PoE Outputs
Up To Two 802.3af or 48V Pepwave Passive PoE Outputs
o
Dimensions
1.6 x 10.2 x 5.7 inches
39.5 x 260 x 143 mm
1.6 x 5.0 x 5.8 inches
40 x 128 x 147 mm
9.0 x 12.2 x 2.6 inches
230 x 310 x 66 mm
Weight
2.65 pounds
1.2 kg
0.96 pounds
435 grams
5.84 pounds
2.65 kg
Operations
Power Input
Pepwave Passive PoE: 12V – 48V DC, 2A
(48V Pepwave Passive PoE Input is Needed for 802.3af or Pepwave Passive PoE Output)^
Pepwave Passive PoE: 12V – 48V DC, 2A
(48V Pepwave Passive PoE Input is Needed for 802.3af or Pepwave Passive PoE Output)^
Power over Ethernet 802.3at^
DC: 10V – 30V, 3A
Power Consumption
Max.: 16W, Typical: 11W, Min.: 8W
Max.: 16W, Typical: 11W, Min.: 8W
25W (max.)
Operating Temperature
-40° – 149°F
-40° – 65°C
-40° – 149°F
-40° – 65°C
-40° – 149°F
-40° – 65°C
Humidity
15% – 95% (non-condensing)
Certifications
FCC, CE, RoHS
♦
♦
♦
RF Port Lightning Immunity:
ITU-T K.20 (+/- 1.5 kV)
o
o
♦
Certifications – Motor Vehicle
E-Mark
o
o
♦
Certifications – Rolling Stock
EN 61373:2010
Shock and Vibration Resistance
o
o
♦
EN 61000: Electromagnetic Compatibility
o
o
♦
Warranty
1-Year Limited Warranty