Client Reviews
We appreciate that our clients have chosen us, and we're committed to supporting our growing customer base across all aspects of our services, so it's great to hear feedback (good or bad) to help us improve what we do for the future.
M/Y TITANIA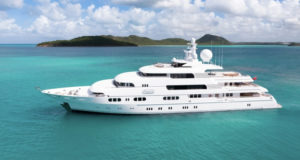 The preparation of the project complied with high expectations, and was executed on time with perfect results in a very short time frame.
Unforeseen challenges where met with prompt and effective resolutions. Fault finding and repair during afterhours were resolved with urgency. The team at Axxess, specifically Dennis and Andrea, delivered like the ace team they are.
Herman du Plessis, Chief Engineer
S/Y HANUMAN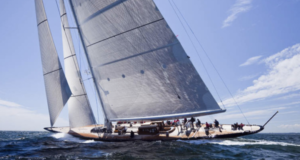 The service provided by the Axxess team is outstanding. A reliable, fast internet connection is crucial to the superyacht world, and the Axxess guys really understand that. They work 24/7 to provide their support network, which has 'saved the day' many times. Their unique online portal allows the user to monitor / change subscriptions at any time.
Axxess is leading the way with new technology too. Manufacturing their own antennas, specially designed for the yachts – pretty cool! If your yacht needs reliable internet, you need Axxess!
Josh Luckhurst, Captain
M/Y TRENDING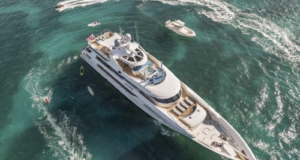 Happy New Year you guys!
Just a quick positive feedback here, we just dropped off guests after a 3 week epic trip starting SXM and stopping every island to Grenada. We have Digicel and Flow SIMS in the Pepwave, 1 side set with automatic network selection, the other manually on either Flow or Digicel as appropriate.
I didn't mess with it once during the whole trip, never touched it., worked fantastic, now that's cool.
Guests noticed and were happy, we are happy, rock and roll man.
Thanks!
Captain Yan Kunst
M/Y LULU
Axxess marine!!
I have been a customer for a couple of years now and have been extremely happy with every aspect of the service they supply.
I originally met the team over in the caribbean and had them set up a peplink and sim bundles for Carib, USA and the bahamas as we were a very busy private/charter boat and needed high speed internet on board. everything from initial set up to over the phone step by step problem solving these guys were always there to help and support me through any issues i had and even teaching me the ropes, so to speak. The boss purchased a new boat in europe and i had the team come aboard and set up all new access points, new pep wave/link and TVRO setups and I could not be happier with the advancements they supplied. I have a happy boss and charter guests have not complained once about the connectivity on board LULU.
Dennis and his team are rockstars and have helped and supported me when ever I needed anything, I strongly recommend the AXXESS service and i will continue to use them on this boat and boats to come.
Thanks to you all for everything!!!!
Captain Felix Brown
M/Y HERMITAGE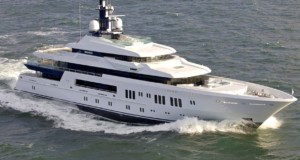 Since Axxess Marine replaced our antenna the speed has doubled and the connection is consistent. Was service was outstanding!
Hopelijk heb je hier iets aan.
Rémon Tromp, IT AV Engineer
M/Y A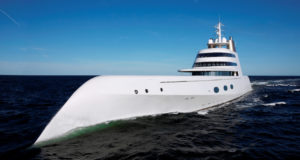 We have 4 super-duper 4G antennas mounted now and they are looking quite sharp up there on the 'smiley'. Further, we're very happy with the performance; coverage and signal strength very good!
Josh Vincent, 1st ETO
M/Y SANTA MARIA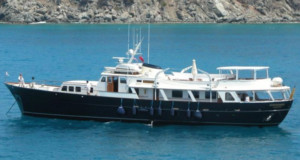 I have been using Axxess Marine for a couple of years now and they have always impressed me with their excellent customer service. They are never out of touch and are always able to help with any problems we may have. They have even advised on AV matters unrelated to their core business. This season we installed a new and bigger antenna onboard as well as Roku's in 5 locations. The owner is very happy with Wow TV – it beats satellite any day and the guests love the unrestricted downloads that the Axxess unlimited monthly plan offers.
Captain Alec Heath
M/Y ANNAEVA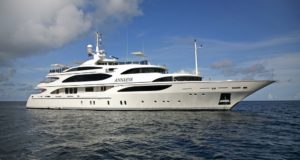 MY Annaeva has been working with AXXESS MARINE since 2014 for all their 3G/4G data mobile connections.
They have provided me data cards for all the Caribbean Area and the Mediterranean and i have always been extremely satisfied about their service. AXXESS MARINE provide an excellent tailor made assistance and customer service, 24/7 and, thanks to Andrea & Dennis, any time that we needed assistance or had a problem it was resolved in a few hours.
I strongly recommend their Company to Captains, managers and Owners.
Captain Luca Mosca
M/Y ODESSA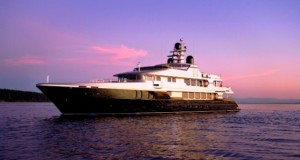 have had similar systems set up on the boat but this one is far better. The platform is very easy to use. The organization of SIM cards is very good. For the connectivity of the SIM cards is very good. When we were coming up the coast of Italy we were still getting good speed 12 miles plus. I highly recommend your product.
Ben Hodkinson, Engineer
M/Y GLADIATOR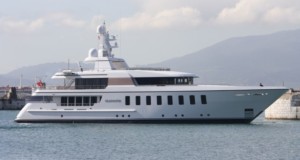 I must say all in all the 3G/4G upgrade has worked well for us and paid for itself already. We only had to have one VSAT bandwidth upgrade this year, instead of every guest trip, and that was in Turkey where you guys did not have a presence yet.
Captain Gerard Bartle
M/Y THE WELLESLEY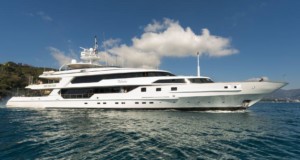 Thanks to Dennis and his team, over the past year we have gone from just using the companies data sim packs for 4g to now a full blown VSAT and TVRO system fully installed and integrated. This comes with amazing remote support and service world wide. The flexibility of their online platform allows captains to pick and choose what is right and cost effective for yacht owners.
Captain David Pott
M/Y HURRICANE RUN
I heartily endorse Axxess Marine. Been with them for three years, their service and products just get better!
Emile Coetzee, Captain
M/Y CHIQUI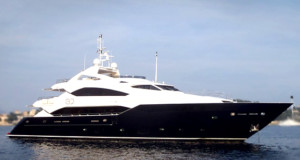 We have been using Axxess Marine's service and equipment since August of 2014 and have had great service and excellent coverage. As we are a very busy yacht, that cruises extensively throughout the Mediterranean, Caribbean and the East Coast of the United States. And, no matter where we are, Dennis and Axxess Marine has always provided professional, courtesy service and fast support.
Just recently, we upgraded some of our hardware, in particularly, our main cellular router (PEPWAVE MAX HD2) and external cellular antenna (AX Omni Antenna). And after doing so we have seen our download speeds increase by as much as 35% to 40% depending on where we are. This increase is substantial considering that we constantly have twelve (12) guests and eight (8) crew online at any given time.
Jason Burden, Engineer