Reason #6 - Helping you prepare for a busy winter season ahead
Posted: Sep 27, 2022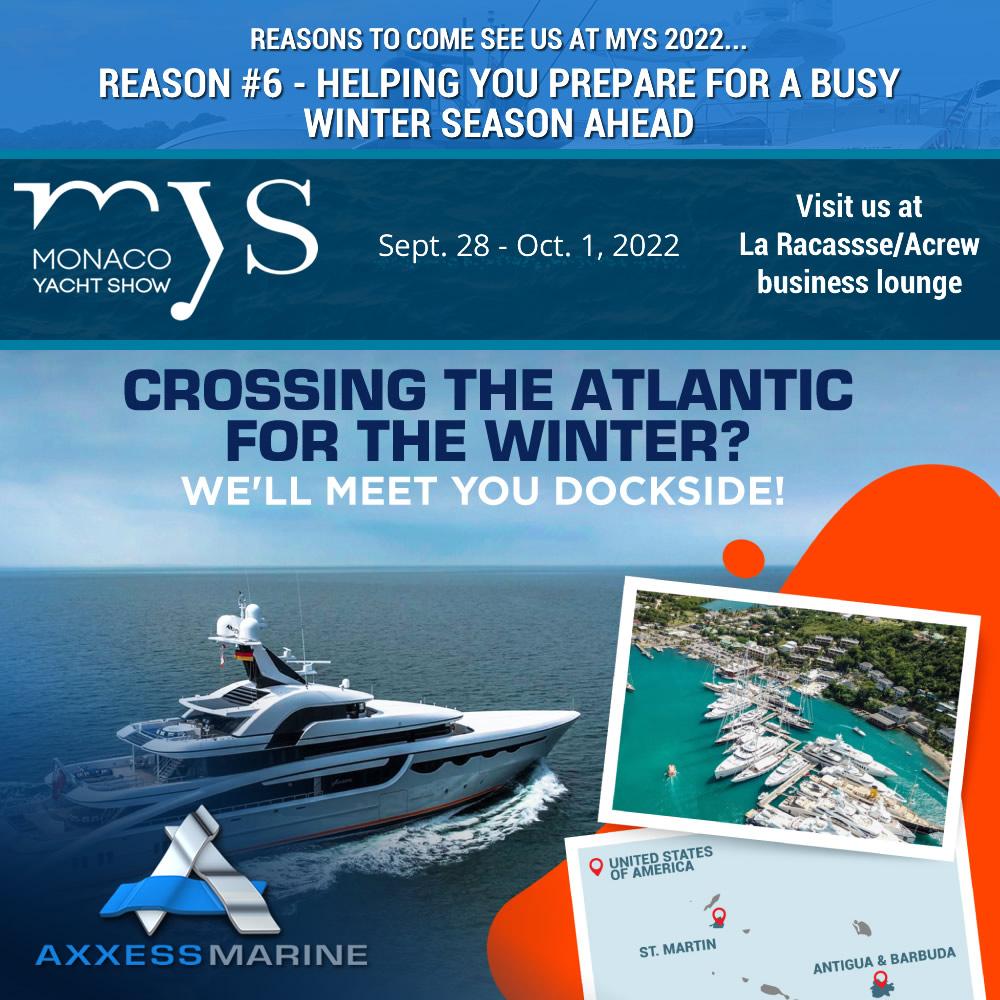 Reasons to come and see us at MYS 2022...
Reason #6 - Helping you prepare for a busy winter season ahead
It's Showtime again and we're looking forward to meeting existing and new clients during MYS 2022. #Axxess Marine will be based in two venues this year; within La Rascasse bar & restaurant terrace, adjacent to the main show area, and as part of the Antigua Tourist Board & Community in the tented village section beside Stars and Bars. As attention now switches to the winter season ahead we're looking forward to welcoming existing and new clients to the US and Caribbean, and with many vessels already arriving the marinas will be getting busier by the day. Preparation is the key, and while most will have it down to a fine art Axxess Marine remains on standby 24-7 to provide support across all of our services to make sure your winter season goes smoothly. And, better still, we're based at two permanent offices in the Caribbean; here at the Antigua Yacht Club Marina, Falmouth Harbour and the other at IGY Marina, Isle de Sol, St Maarten as well our new base in Fort Lauderdale, Florida.
Our teams there will be ready and able to help as you make your approach – whether it's local 4G/5G SIM cards, TVRO activations, a VSAT health check or simply a coffee and catch up on what's happening locally.
For further details please contact; support@axxess-marine.com or visit us at MYS 2022, La Rascasse/Acrew business lounge 28 Sept-1 Oct.