ViaSat Ka Service Providing Knock Out VSAT!
Posted: Aug 15, 2022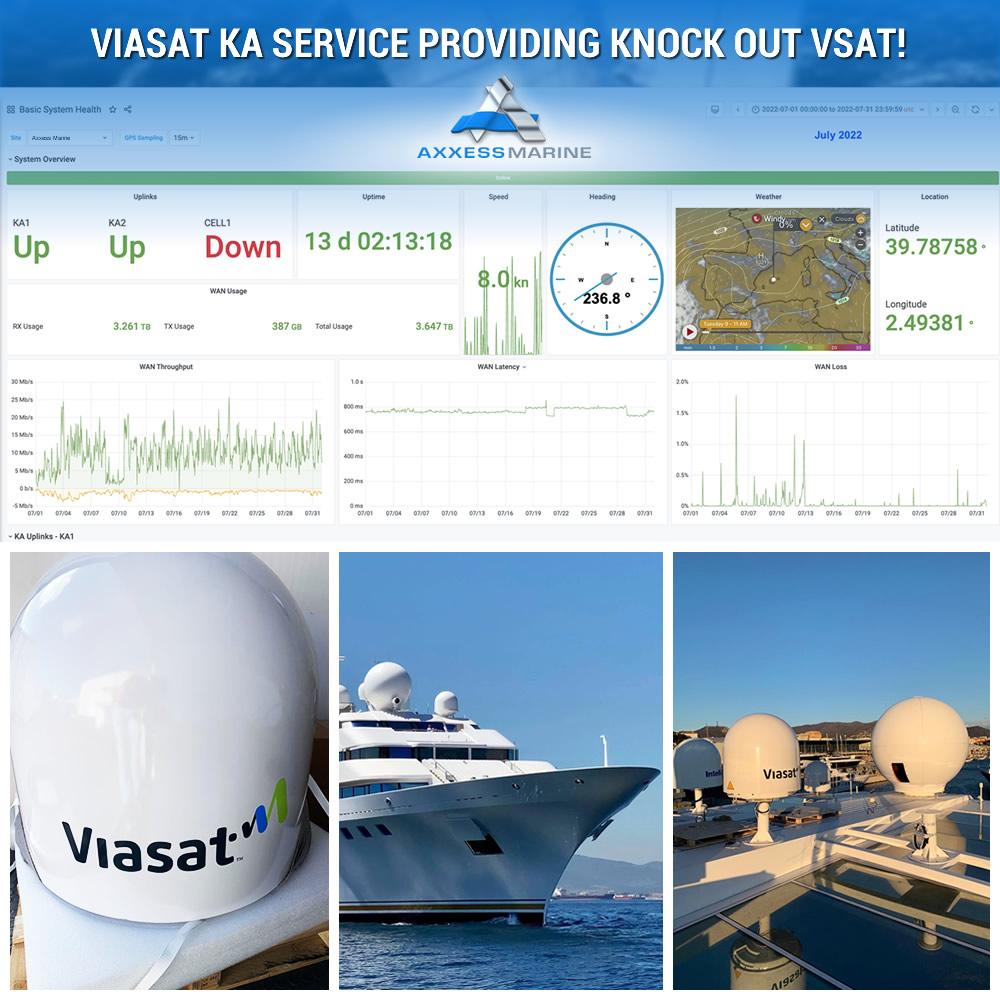 Great to see our clients reaping the rewards of #ViaSat's versatile and high speed Ka VSAT service on board this summer – 3.6TB in a single month is proof that it's hitting the spot! With installations well into double figures now, and a variety of sailing and motor yacht clients, large and small, adopting Ka VSAT hardware and airtime we're confident that our partner, and key player in the maritime communications market, has created a competitive alternative. #ViaSat's advanced technology and high capacity satellite network delivers peak speeds of up to 100Mbps, and with typical ranges of between 25-50Mbps crew and guests can be sure of a superior internet experience at sea, as these dashboard images confirm. And, coupled with our #Cobham SATCOM hardware, perfectly matched to harness and deliver #Viasat's superb performance, we're in an even stronger position to deliver the speeds, reliability and customised service that our clients require.