Best of Both Worlds!
Posted: Jun 16, 2022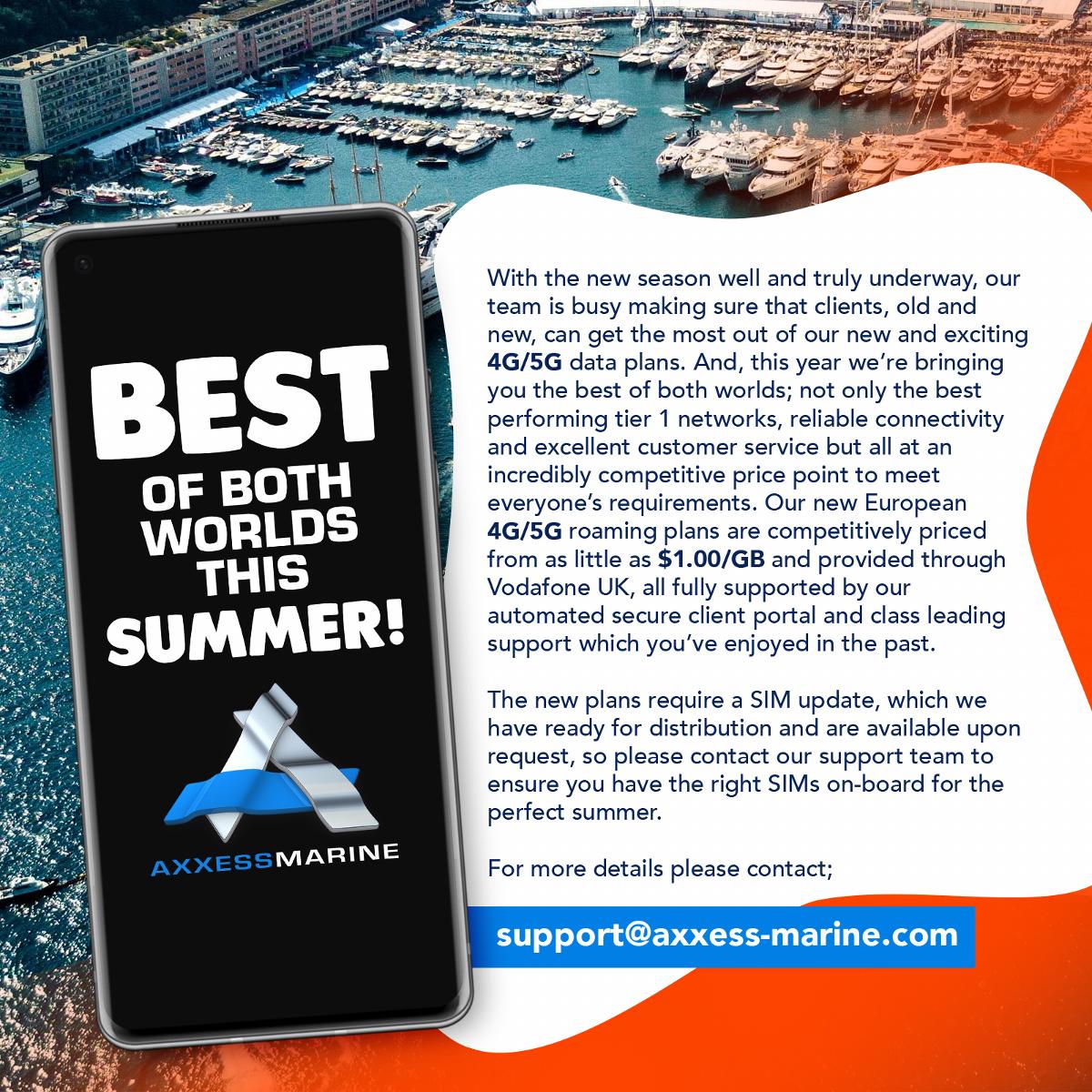 With the new season well and truly underway, our team is busy making sure that clients, old and new, can get the most out of our new and exciting 4G/5G data plans. And, this year we're bringing you the best of both worlds; not only the best performing tier 1 networks, reliable connectivity and excellent customer service but all at an incredibly competitive price point to meet everyone's requirements. Our new European 4G/5G roaming plans are competitively priced from as little as $1.00/GB and provided through Vodafone UK, all fully supported by our automated secure client portal and class leading support which you've enjoyed in the past. The new plans require a SIM update, which we have ready for distribution and are available upon request, so please contact our support team to ensure you have the right SIMs on-board for the perfect summer.
#superyachts #yachting #maritime #dataplans #marinecommunications #yachtingindustry #megayachts #yachtielife #4G #5GLTE #dataplans #zeroSIM #MarineComms #maritime #satellite #medseason #AxxessMarine