Getting Ready For Some Winter Sun?
Posted: Oct 29, 2021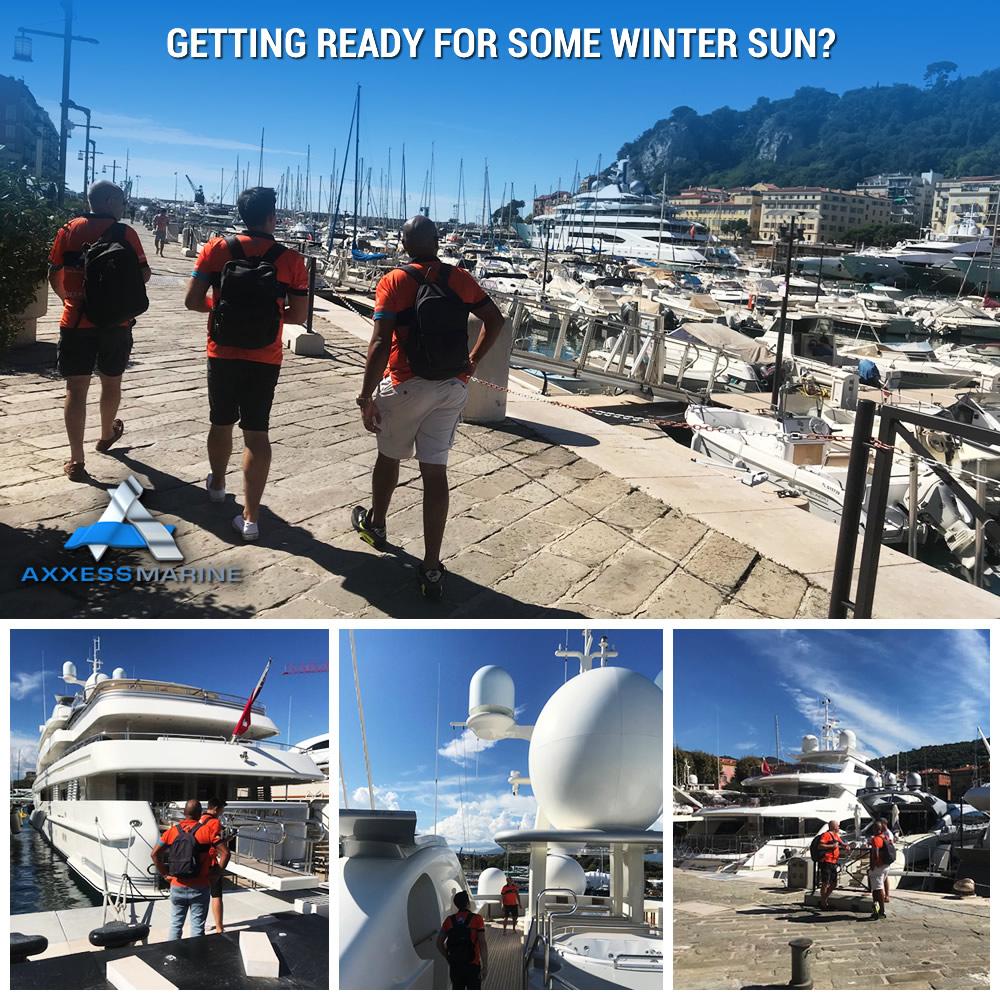 With the winter season upon us Axxess Marine remains on standby in the South of France and the Caribbean & US to ensure things are running smoothly, so that planning for a new winter season can begin. Our local vessel health checks have always proven to be a winner with captains and crew alike, providing a complimentary review of their vessel's communication systems, and you don't need to be a current Axxess Marine customer to benefit from this free service.
For vessels using 4G LTE and VSAT it makes sense to check your service as you leave Europe, and that you have the correct SIMs on board to connect to Caribbean or US 4G carriers once you're close to shore. Equally, preparing your VSAT service so that it's correctly set up for your crossing route will minimize any need for support.
Preparation is the key, and while most will have it down to a fine art Axxess Marine remains on standby 24-7 to provide support across all of our services to make sure your voyage goes smoothly. And, better still, we're now operating out of two permanent offices in the Caribbean; one at the Yacht Club Marina, Falmouth Harbour, Antigua and the other at IGY Marina, Isle de Sol, St Maarten as well our new base in Fort Lauderdale, Florida.
Our teams there will be ready and able to help as you make your approach – whether it's local 4G/5G SIM cards, TVRO activations, a VSAT health check or simply a coffee and catch up on what's happening locally.
Look out for us dockside or book a visit through; support@axxess-marine.com