Reason #4 - Our high speed, fully flexible Ku & Ka VSAT solutions
Posted: Sep 22, 2021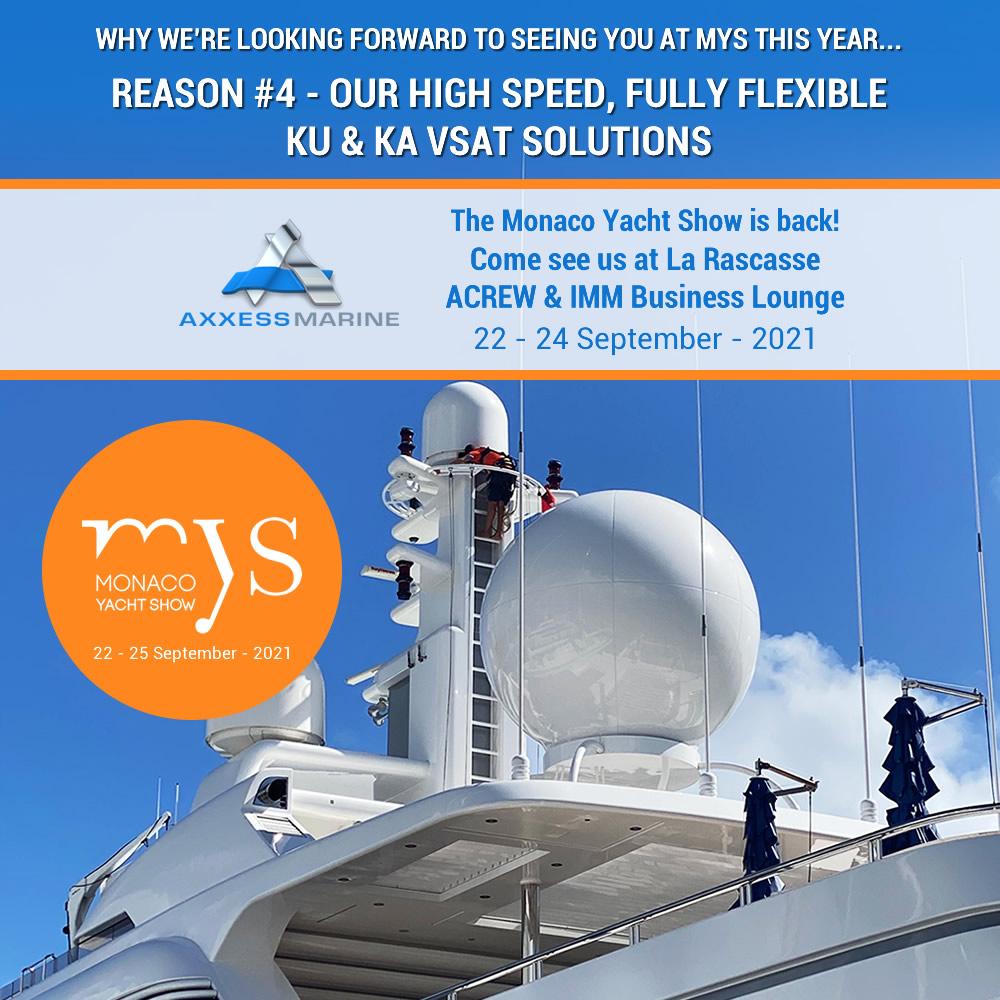 Why we're looking forward to seeing you at MYS this year…

Reason #4 – Our high speed and fully flexible Ku & Ka VSAT solutions

It's great to see The Monaco Yacht Show back on the yachting events calendar and we're looking forward to meeting with existing and new clients during the show. This year's MYS event runs from the 22nd to 25th September and we'll be based at #LaRascasse within the #ACREW & IMM Business Lounge area (22nd to 24th), adjacent to the show.
We'd love to tell you more about Axxess Marine's unique 'Dynamic Suspend' feature which gives users the flexibility to upgrade, downgrade, suspend and reactivate as they please. It's quick and easy to select a smaller contract and whenever guests or owners are on-board, or more bandwidth is required, you simply select an upgrade via your secure client portal for that period of time.
No long term contracts and pricing is flexible and transparent, meaning you only pay for what you use. All of this is supported by our class leading VSAT partners; #Speedcast, #Inmarsat, #Viasat and #Castor and fully controlled through your secure Axxess Marine client portal.
For more details visit us at MYS 2021 at La Rascasse, or to book an appointment please contact; support@axxess-marine.com