Axxess Marine & Cogs4Cancer Charity Ride Gets the Chequered Flag
Posted: Jan 11, 2021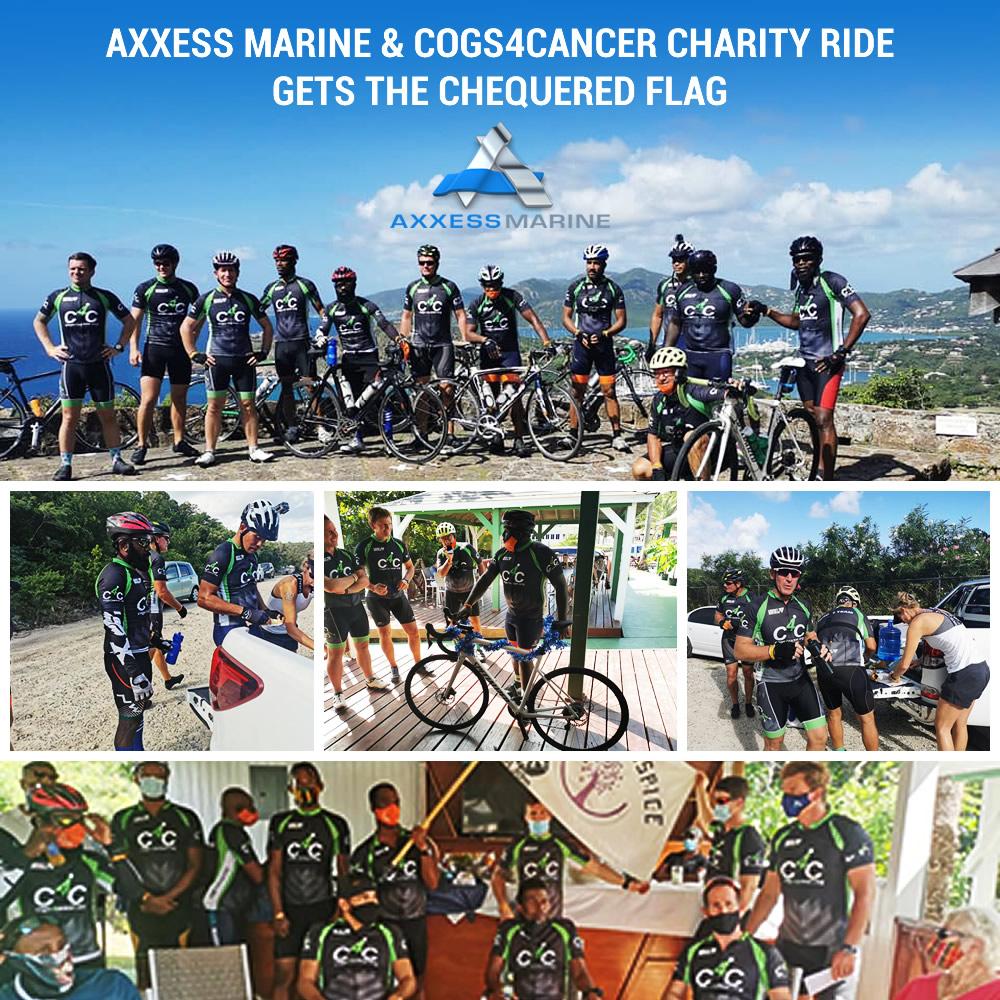 Sunday, 10th January - Axxess Marine's charity ride, in partnership with #Cogs4Cancer and #Antigua Road Runners was a great success, bringing friends and colleagues together, along with local riders who share the same passion for the sport. The purpose was simple; to raise funds whilst having fun with like-minded people, and ensure that local causes were supported - the event generated nearly EC$10,000 for St John Hospice. A special shout out to 'Tuckie', a big local rider with an even bigger heart, who received a Specialized carbon road bike, for his dedication, progress and his ability to motivate others.
The event is planned to be repeated annually in Antigua, and joins the already busy yachting cycling event calendar including Axxess Marine's Monaco charity ride held in September, and Cogs4Cancer's epic challenges in October 2021.
And, for those who want to keep in shape for the next event, why not join our regular weekly early morning rides on Saturdays and Wednesdays, 0630 at Axxess Marine's office by the Antigua Yacht Club Marina – approx 30K road ride with coffees and cake at the finish!
Saturdays and Wednesdays - Antigua Yacht Club Marina, Falmouth Harbour To join the weekly events call; +1 954 354 2077 or email events@axxess-marine.com
Cogs4Cancer; inspired by a colleague's battle with the disease, a group of like-minded cyclists from the yachting industry came together to form the charity Cogs4Cancer. Over €1 Million euros has been raised so far for CRUK and many local cancer charities.
Road Runners Cycling Club Antigua is a member of the Antigua & Barbuda Cycling Federation, and is dedicated to promoting healthy lifestyles through all types of cycling activities on the island.