As the 60th ACYM closes we'll still be open at the AYCM!
Posted: Dec 10, 2021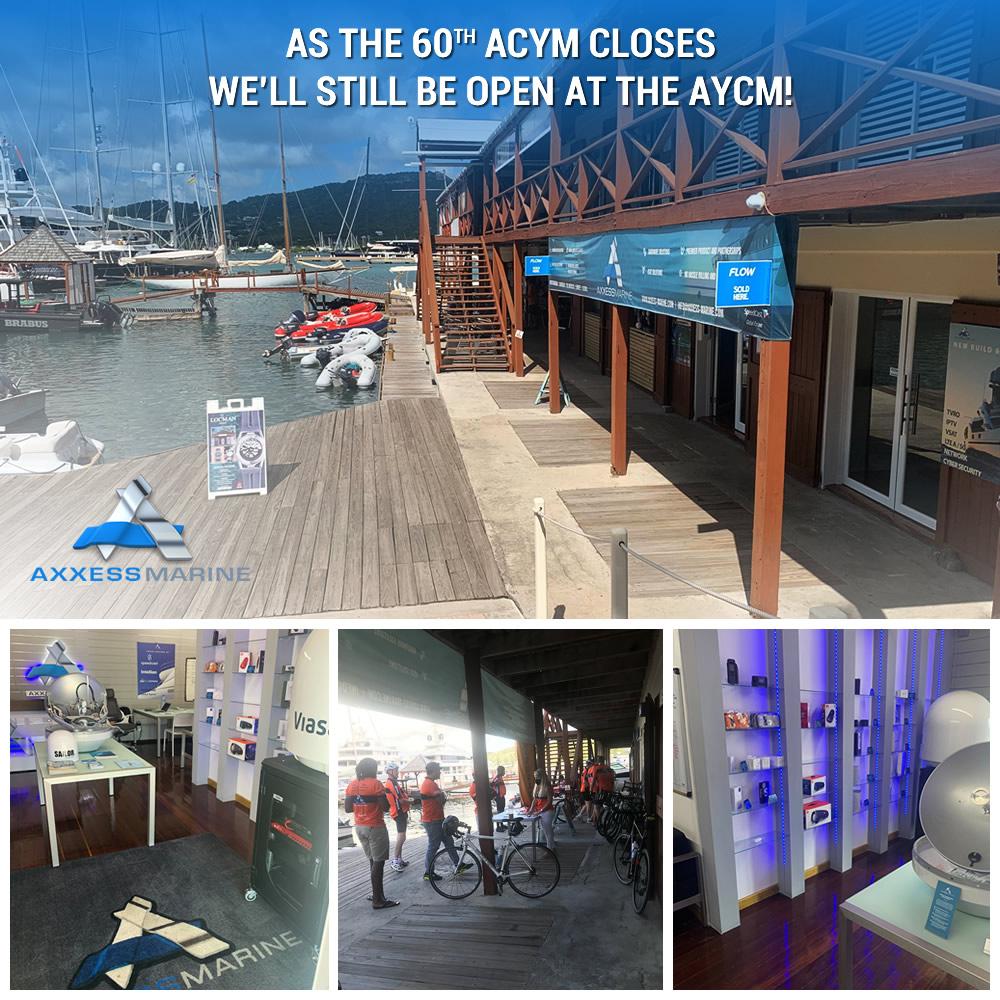 Great to see another successful ACYM in its rightful place on the yachting calendar, and to catch up with existing and new clients throughout the show. As the dust settles #AxxessMarine would like to thank the event organizers at #ACYM, together with our co-sponsors from #Viasat and #Yotspot, for their support and contributions in making the event such a great success.
However, for us we're only just getting started, and we'll be here throughout the year at the Axxess Marine office at the Antigua Yacht Club Marina, Falmouth Harbour, as well as at IGY Marina, Isle de Sol, St Maarten and our new base in Fort Lauderdale, Florida. Our teams will be ready and able to help throughout the season – whether it's local 4G/5G SIM cards, TVRO activations, a VSAT health check or simply a coffee and catch up on what's happening locally.

Look out for us dockside, drop in to the office, call +1 268 764 6817/6810 or email; support@axxess-marine.com