Starlink's First Summer Season Opens New Doors
Posted: Jun 30, 2023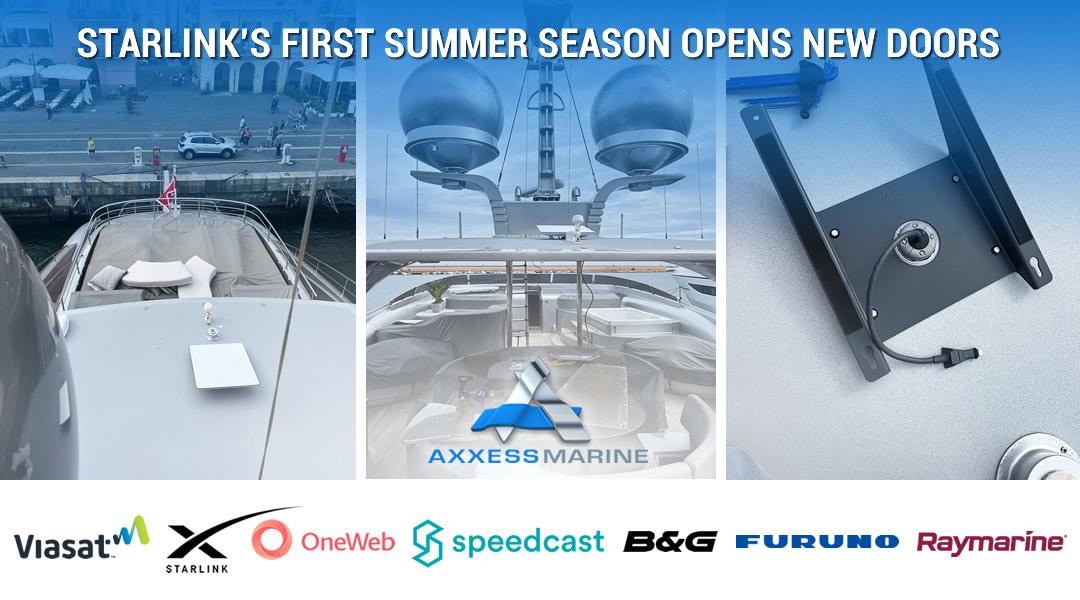 As the 2023 summer season gets going our engineering team is back on the road supporting client's needs across the Med. Starlink remains in big demand, and as well as supporting and servicing VSAT and cellular equipment, vital for redundancy, our team is being called on to install Starlink Maritime units across multiple client's vessels.
The yachting market has changed rapidly, and with the advent of Starlink's game-changing service we felt it was definitely time to tack. While we've embraced the arrival of the new technology, we've also plotted a new course by expanding our offering into other technologies which are a critical part of a vessel's onboard equipment.
The team is busy attending refit & refurbishment projects in the Med including cellular and VSAT upgrades, Starlink preparation together with weather indicators, autopilot systems, navigation display screens, GPS and compasses.
For more details on Axxess Marine's growing range of products and services, please contact us via our locations across Europe, the USA and Caribbean at; support@axxess-marine.com