Axxess Marine Is The Main Connectivity Sponsor For 2023 RORC Caribbean 600
Posted: Feb 07, 2023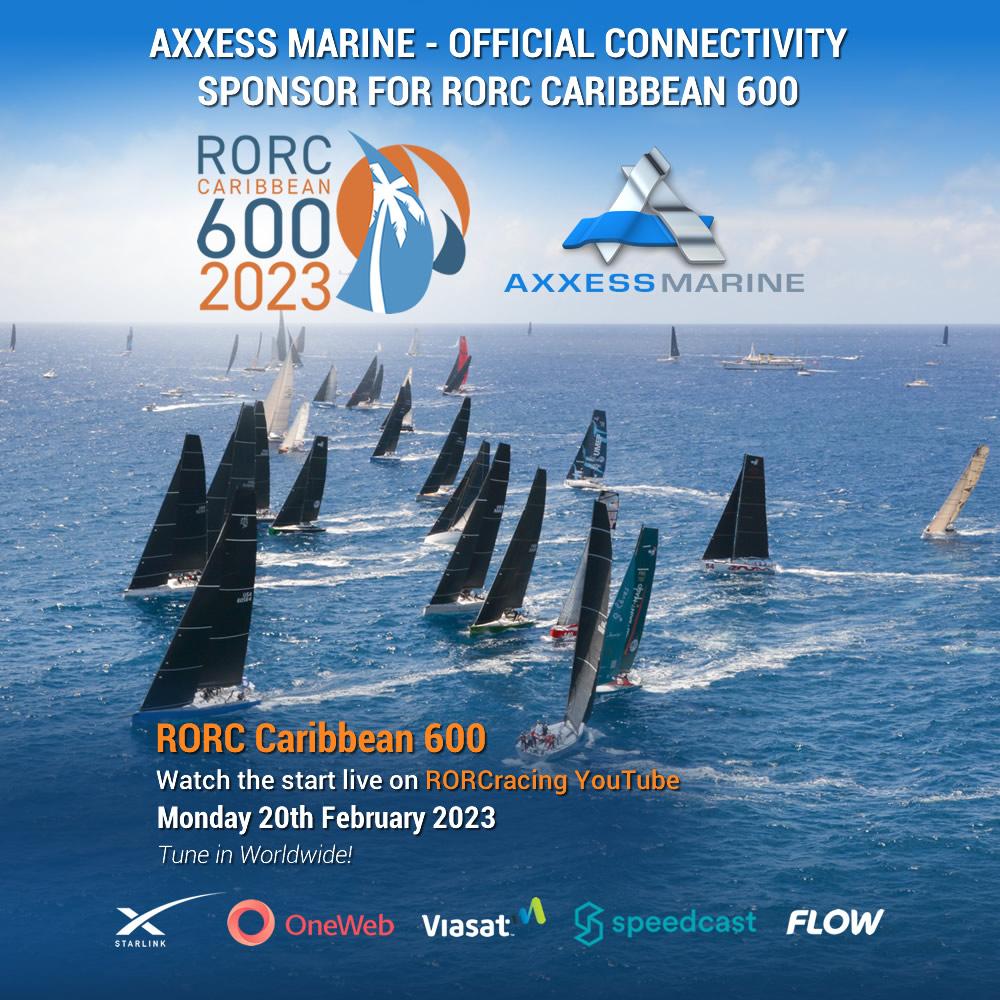 We're delighted to be a part of the 2023 RORC Caribbean 600 as the main connectivity Sponsor for the second year! Looking forward to the live racing action! ??
Reposted from Royal Ocean Racing Club Sponsors Benefit Race Teams at Antigua's RORC Caribbean 600 Series.
Sponsors of the Royal Ocean Racing Club's RORC Caribbean 600 and new Nelson's Cup Series in Antigua are busy preparing for the annual influx of boats and teams from around the world. With just one week to go until the first race in the Series and two weeks until the only 600-mile offshore race in the Caribbean kicks off, the 14th edition - organised in association with Antigua Yacht Club - is raced around 11 Caribbean islands, forming one of the most complex and stunning offshore racecourses in the sport.
"We are grateful to the long list of race sponsors, partners, supporters and volunteers who make the organisation of the RORC Caribbean 600 possible, and who contribute directly to the benefit of the teams coming to Antigua," explains RORC Racing Manager, Steve Cole. "These include Antigua & Barbuda Tourism Authority, along with the continued support of a number of Official Partners and Supporters: Connectivity Partner - Axxess Marine; Logistics Partner - Sevenstar Yacht Transport; Official Rum - English Harbour Rum; Official Lager - Carib Lager, and The Inn at English Harbour."
#Caribbean600 #RORCracing @antiguaandbarbuda @axxessmarine @sevenstaryachttransport @englishharbour_rum @caribbeer @theinnantigua