Reason #1 - Starlink
Posted: Sep 22, 2022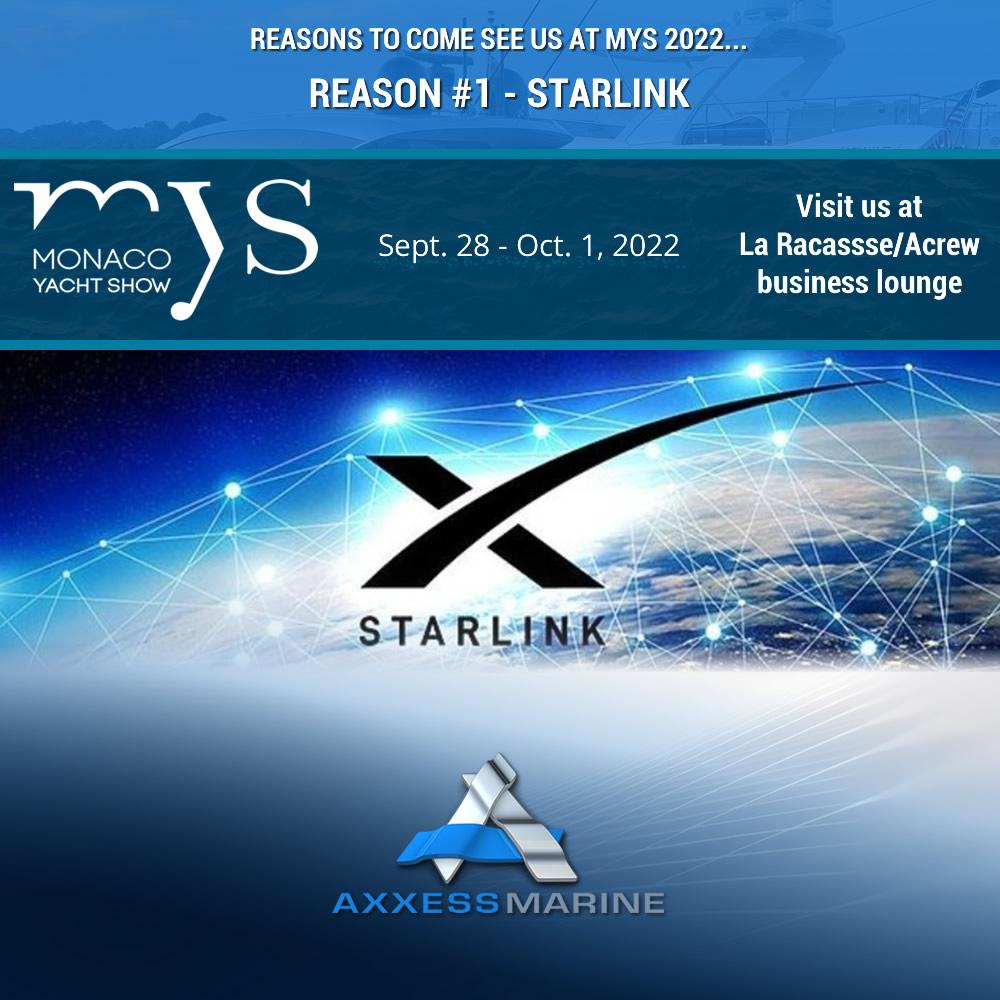 Reasons to come and see us at MYS 2022...
Reason #1 – Starlink
Starlink was publicly announced in January 2015 with the opening of the SpaceX satellite development facility. During the launch, Elon Musk stated there was still significant unmet demand worldwide for low-cost broadband capabilities…
Seven years and one pandemic later, we're now living with the reality that Starlink is set to become a game changing technology which the maritime industry will fully embrace, no doubt impacting the existing technologies which have been supporting and enabling us up to now.
At the Monaco Yacht Show next week we'll be unveiling our full Starlink product and services offer and we'll also continue to provide a broad range of solutions across VSAT, Cellular and Satellite TV services, coupled with our personal and proactive client support, ensuring that the maritime communications ecosystem continues to evolve with the addition of the innovative new Starlink services.
For further details please contact; support@axxess-marine.com or visit us at MYS 2022, La Rascasse/Acrew business lounge 28 Sept-1 Oct.