Axxess Marine - Palma Road Trip Announced
Posted: Apr 12, 2021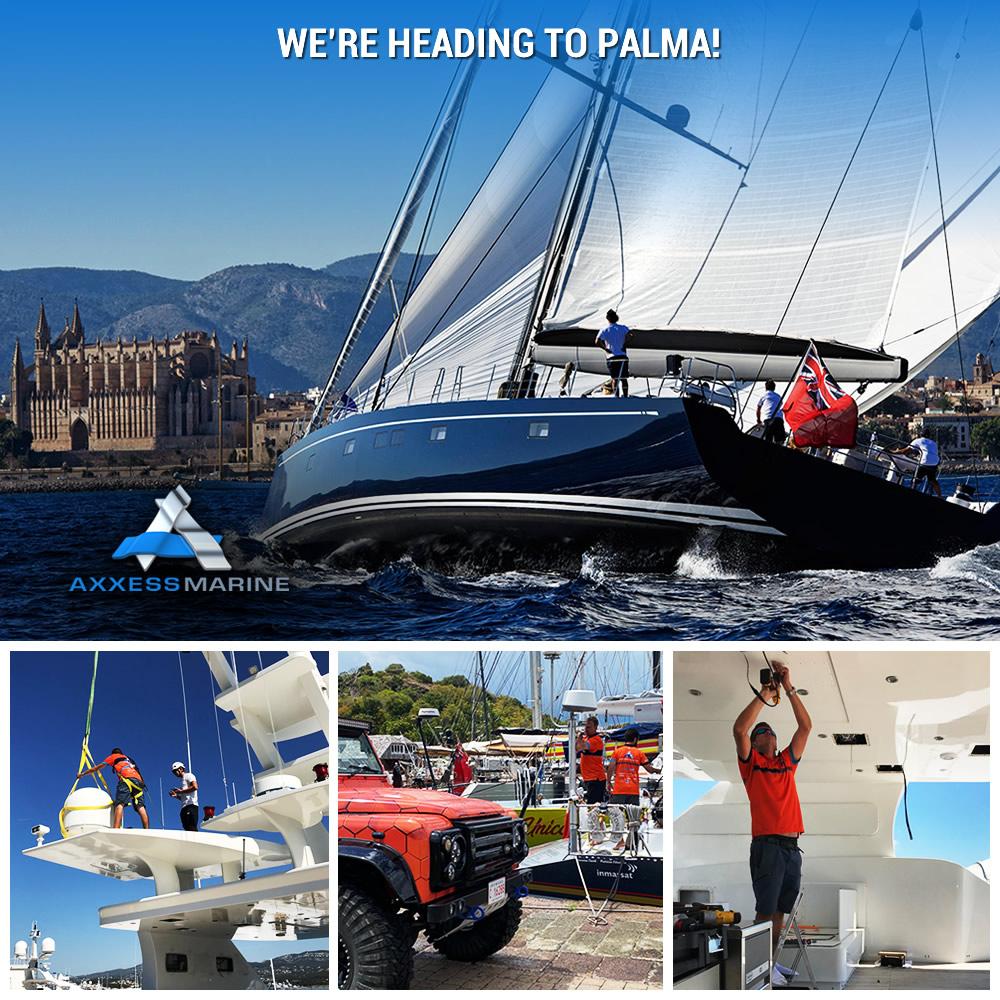 We'll have our sales and engineering team based in Palma during April, and would like to extend the offer of a free vessel health check to ensure you're all set for the forthcoming season.
Our engineering team will be pleased to offer advice or guidance on LTE, VSAT and TVRO systems, to update your SIM cards and to be on standby for any technical support required.
Please get in touch with our support team with your itinerary plans, location in Palma and ETA/ETD and we'll be pleased to arrange a time and day to suit your schedule.
Email Support@axxess-marine.com or call +34 871 18 38 54 or +44 1752 712023 to book a visit.
We look forward to working with you throughout another busy Mediterranean season in 2021!