Antennas Ahoy in Antigua!
Posted: Jan 23, 2023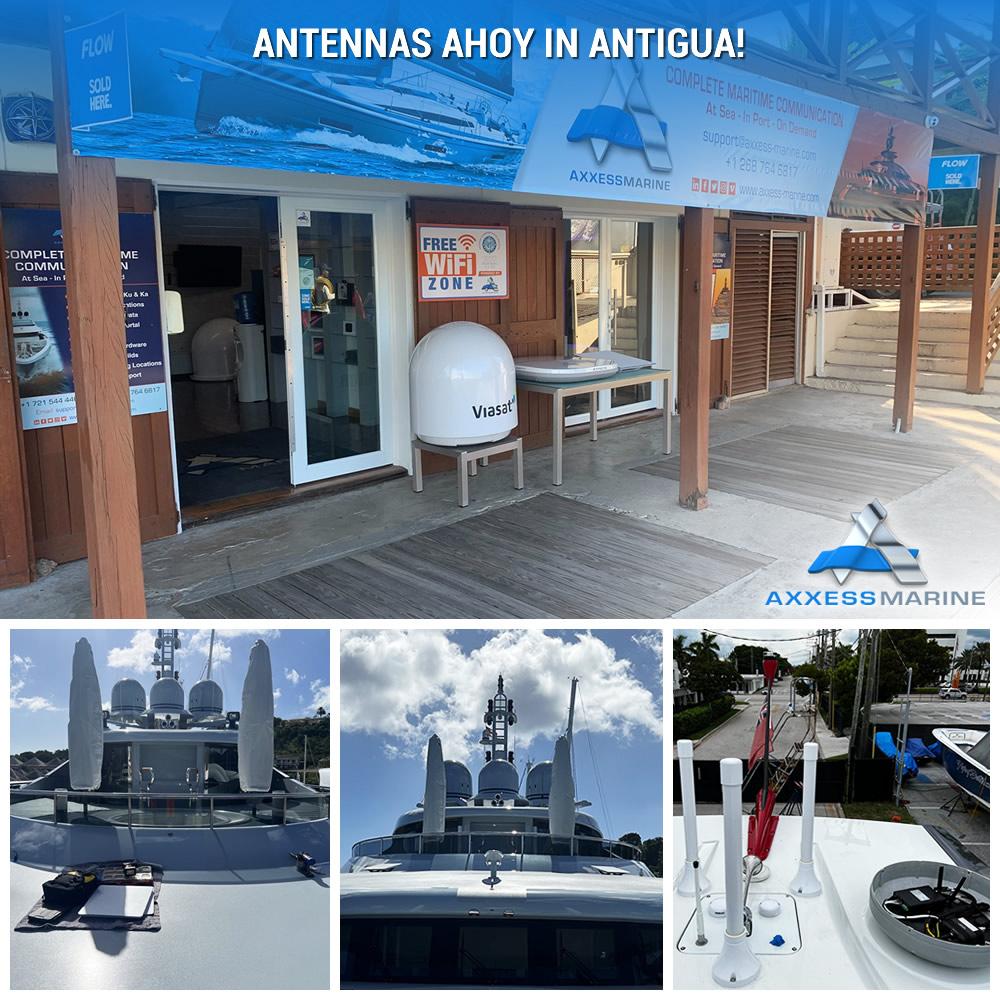 Following another successful ACYM event in December, our team at the Antigua office has been busy upgrading and installing new equipment for clients who made the crossing, or attended the show. Much of the focus, as we saw at MYS, was on Starlink and their growing presence in the maritime sector. Our Antigua office partnered with the key players to display some of the latest antennas outside our dockside office at the yacht club marina, with the focus on the new flat panel offerings from Starlink and OneWeb, as well as the soon to be launched Viasat 3 global coverage service.
For more details on these new solutions and our Starlink integration options, or to arrange a vessel visit and free health check in Antigua, St Maarten or Florida please email; support@axxess-marine.com, call +1 954 354 2077 or call in at our dockside offices in Antigua & St Maarten.