AX Omni Directional Antennas - 5G ready, its official!
Posted: Apr 01, 2021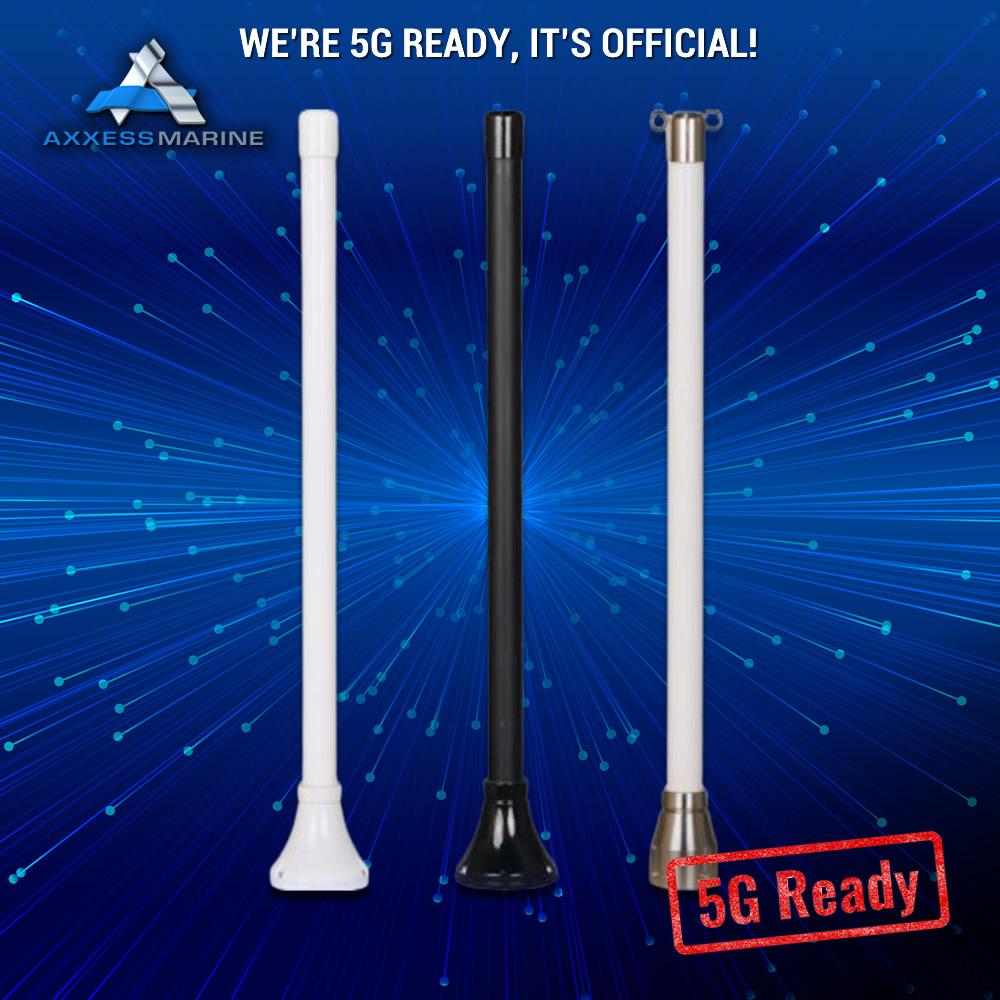 While it's difficult to predict the roll out of a 5G service in terms of mass availability, and its impact on practical usage in the marine industry, we're pleased to announce our AX omni directional antenna range is now certified as 5G ready.
Following extensive evaluation and a rigorous testing programme at TUV, the AX50, AX100 Duo and AX200 Quad models proved to operate effectively at the 5G frequency range of 3.4 – 3.8 GHz, and deliver the outstanding performance they have become renowned for.
In practical terms the uptake of 5G, particularly for offshore maritime activity, is dependent on how and when networks upgrade their infrastructure, and where the 5G signal will originate from. As this will involve significant investment, technical development and long lead times we've worked hard to ensure our R&D programme focussed on upgrading the current antenna design now, to ensure certified compatibility for 5G maritime deployment when a usable 5G service becomes fully available.